---
Tél : 04 76 82 83 59 m
arie-estelle.binet@iepg.fr
Full professor
, UMR GAEL INRA CNRS/ https://gael.univ-grenoble-alpes.fr/
---
---
ON GOING RESEARCH PROJECT
---
Project NEWTS : Nudges for Economics of Water Tariffs, WATER JPI
---
Deep Care MIAI Chair : https://miai.univ-grenoble-alpes.fr/recherche/chaires/les-chaires-de-miai-grenoble-alpes-799826.htm
---
RESPONSABILITES PEDAGOGIQUES ET INSTITUTIONNELLES
---
2020- Directrice de la recherche à Sciences Po Grenoble
2020- Membre élue du conseil d'administration de Sciences Po Grenoble
2017-2019-     Membre élue commission scientifique, Sciences Po Grenoble
---
2015-   Responsable Masters première et deuxième année Politiques Publiques de Santé PPS (formation en alternance en partenariat avec le CHU de Grenoble)
---
2016-  Membre de la  commission validation des acquis d'expériences professionnelles, Sciences Po Grenoble
---
MAIN ACADEMIC PUBLICATIONS (since 2010)
---
---
  "Worldwide Economic Recoveries from Financial Crises Through Decades,
with S. Barthelemy and J-S Pentecôte
, Journal of International Money and Finance, vol 105, july 2020.
---
---
  "Education, fiscalité et inégalités de revenu: quel choix par l"électeur médian,
avec D. Delgay Troise et J-S Pentecôte
, Revue Internationale des Economistes de Langue Française , 5(1), 2020.
---
---
Overlapping Jurisdictions and Demand for Local Public Services: Does Spatial Heterogeneity Matter?, in Innovation and urban systems, ed. by JC THILL, SPRINGER, with A. Guengant and M. Leprince, in press 2020.
---
Does international mobility really increase students' intercultural competence?, in : Amann, B., Jaussaud, J., Cross-cultural challenges in international management. Routledge, with A. Bartel-Radic, in press, 2020
---
Analyse des enjeux associés à l'accès à l'eau potable ; le cas de Djibouti Ville, Revue Francophone de développement durable, avec A. Abdillahi et S. Ferrari, n° 8, 2017.
---
"La demande d'eau potable à La Réunion : estimation à partir de données d'enquête", avec F. Carlevaro, et M. Paul, Revue d'Economie Politique, vol. 126, pp. 155-91, 2016.
---
  Prospectives financières des collectivités locales 2012-20, avec A. Guengant, G. Gilbert et J.S. Pentecôte,  Revue d'Economie Régionale et Urbaine, vol. 3, pp. 557-86, 2016.
---
  "Long-run output neutrality in a currency area: what more can we learn?", avec Jean-Sébastien Pentecôte, Economic Modelling, vol. 51, pp. 412-23, 2015.
---
  "Modelling seasonality in residential water demand using quarterly data from Tunisia", avec Y. Ben Zaied, Applied Economics, vol. 47, pp. 145-67, 2015.
---
"The factors determining firm start-ups and the heterogeneity of regional labor markets", avec F. Facchini, The Annals of Regional Science, vol 54(1), pp. 251-68, 2015.
---
Estimation of residential water demand with imperfect price perception, avec F. Carlevaro et M. Paul, Environmental and Resource Economics, vol. 59(4), pp. 561-81, 2014.
---
"Linear expenditure systems and the demand for municipal public services: The median voter specification revisited", Urban Studies, vol. 50 (9), pp. 1689-1703, 2013.
---
"Okun's law in the French regions: a cross-regional comparison", avec F. Facchini,  Economics Bulletin, vol. 33, n°1, pp. 420-33, 2013.
---
« Estimation de la demande de bien public local avec et sans mesure du prix : l'apport de la fonction d'utilité Stone-Geary », Revue d'Economie Politique,  n°4, vol. 121, pp. 583-605, 2011.
---
"Diffusion of modern irrigation technologies: the role of mimicking behavior and public incentives", avec L. Richefort, Applied Economics Letters,. Volume 18, Issue 1, pp. 43-48, 2010.
---
« Les déterminants de la dynamique entrepreneuriale dans les régions françaises », avec F. Facchini et M. Koning, Canadian Journal of Regional Science, vol. 33, pp. 73-88, 2010
---
« Superposition des collectivités territoriales, dépenses publiques locales et hétérogénéité spatiale : le cas des villes françaises de plus de 50000 habitants », avec A. Guengant et M. Leprince, Revue Economique, vol. 61, n° 6, pp. 1111-1122, novembre 2010.
---
BOOK :
adaptation de la version française Introduction à l'économie (2018),
avec J-C Poutineau,E. Malin et J.S Pentecôte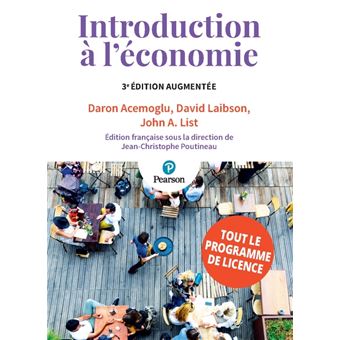 Working Papers

---

" Price perception under blocks tariff schemes: a comparison of beliefs and behaviors, with Maria Garcia Valinas and Michel Paul , 2020.

---

---

Determinants of household choice of water supply services in a developing country: a nested logit approach, with A. Abdillahi and S. Ferrari, 2020.

---

"The impact of study abroad on students' intercultural competence: insights from longitudinal survey data, with A. Bartel-Radic , 2018.

---

  The incidence of complex tariff schemes and information on water consumption: a laboratory economic experiment, with L. Denant-Boemont and S. Hammiche, Under Review, 2019.

---

  "Formal and informal institutions as drivers of entrepreneurship: evidence from French local panel data>", E. Lebrun and M Leprince, 2020, under review.

---
Encadrement de thèse en cours

---

Kenneth KY, Sécurité énergétique et développement socio-économique du Burkina-Faso: Bilan et perspective future, 2017-, GAEL, Univ Grenoble Alpes

---

Ewen Lebrun, Determinants of firms start-up at the regional level, 2015-, Univ Rennes 1.